Robotic Cooler in Stand-Alone mode
The robotic cooler can store up to 390 standard 2mL vials. The contents can be cooled or heated. The drawers containing the vial trays can be opened just far enough to access the selected vial. This makes sure the contents are kept as cool as possible when a vial is sampled. The motorized trays also keep sampling times extremely short which also keeps heat and condensation out!
Instead of mounting the cooler on the x-rail of the Primariz autosampler this versatile instrument is also offered in a version for autonomous applications. This can be any application where large amounts of samples or microtiter plates need to be stored in an precisely thermostatted environment.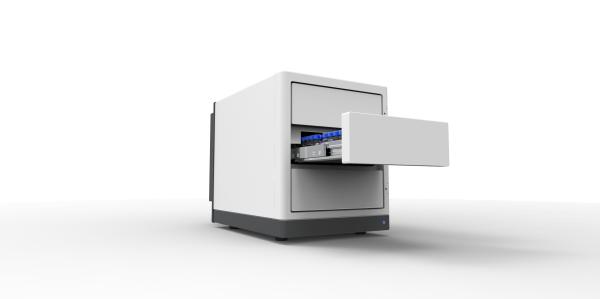 The robotic cooler can open and close its drawers without assistance. This makes the product unique in its field. Any robotic application that needs cooled storage can now benefit from the high capacity storage this instrument has to offer.
Image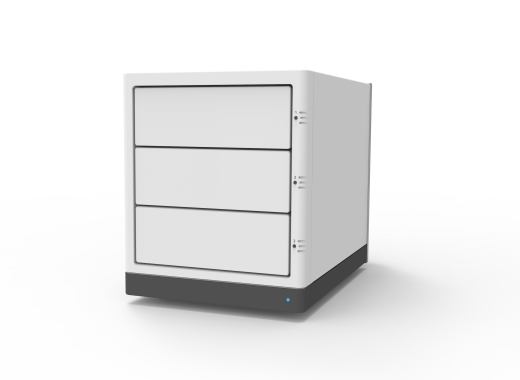 Specifications
Temperature Range
4...40°C
Temperature Regulation
±1°C
Capacity
390 vials 2mL, 6 MTPs, 6 DWPs
Power
48V / 4A
External Communication
ModuNET™ (CAN bus based)
Drawer Operation
Automated with spindle drive
Manual Operation
Capacitive Sensors for each Drawer
Dimensions (l w h)
369.5 x 210.4 x 252mm
Weight
11.1 kg
Raw Demo of Robotic Cooler Prototype
Image