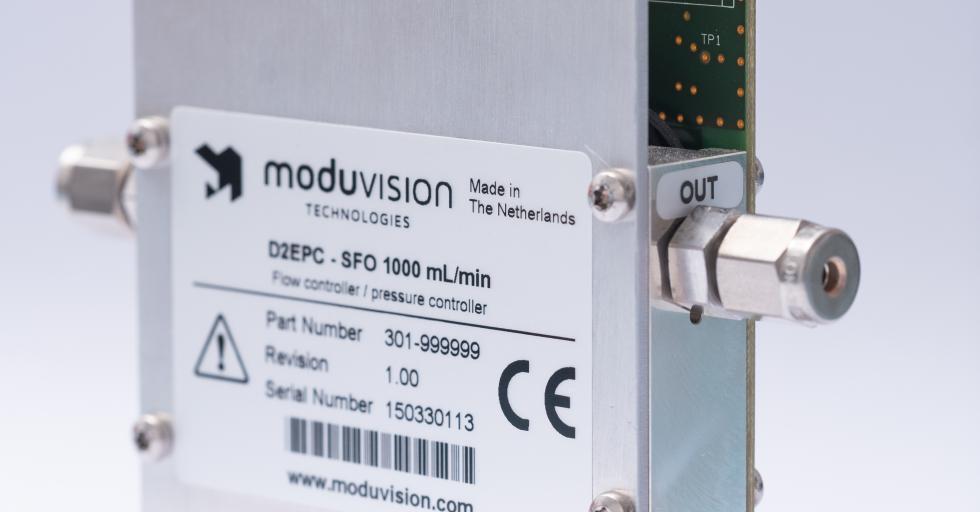 share
Unique Single Channel D2EPC-2
We have designed a new versatile flow/pressure controller.
We have designed a versatile single channel version of the modular D2EPC-2 controller. We refer to this version as SFO (Single channel Flow with Output pressure compensation).
The SFO is used when exact flow control under varying output pressure conditions is required.
This version has the following two features:
Flow and pressure controller in one
Can be used as drop-in MFC replacement
This product is referred to as SFO and has two modes of operation:
Flow controller with Output Pressure monitoring and/or limit
Pressure controller with Output Flow monitoring and/or limit
Other situations where the capabilities of this product can be exploited are:
Avoid over-pressure when flow is regulated in case of flow path blockage. E.g. to protect glassware or other sensitive parts.
Avoid extreme flows when pressure is regulated in case of a leak or an open system. E.g. when an injector septum is being exchanged.